LIDO POMPOSA
Lido di Pomposa is a place that – together to the Lido degli Scacchi – sees the light thanks to the economic boom of the 50s and the entrepreneur Riccardo Rocca, who contributed in a fundamental way to the development of tourism and dell ' building in seven beaches.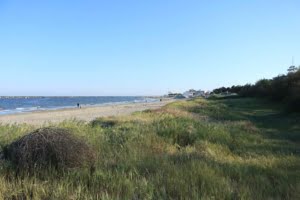 He was in fact named after the central location of the square and on August 8 of every year is celebrated a big party in the streets of Lido di Pomposa, in memory of the foundation of the latter.
The presence of numerous single-family and multi-family houses, together with the markets and different places dedicated to all ages, making this Lido ideal for a quiet family holiday.