Lido di Volano (Vulàn)
Nestled in the quiet of nature, the Lido di Volano is the northernmost of the seven beaches of Comacchio, located near the border with Veneto.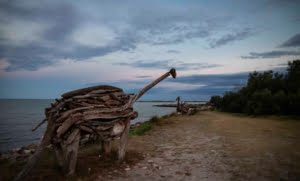 It includes a vast and lush pine forest, explored by the visitor through convenient paths, whose wildlife includes deer and fallow deer.
In addition to the pine forest, the Lido of Flywheel offers the look for open views of maritime nature: they are in fact many accessible public beaches, where you can enjoy the tranquility of the waves crashing on the shore and near the river Po di Volano which meets the sea.
It is a suitable territory not only for those seeking contact with nature, but also for sports fans. Windsurfing and kite surfing are just a few activities that you can do, while affordable for everyone is the guided tour of the Po Delta in the saddle to the meek and beautiful white horses "Camargue Delta".